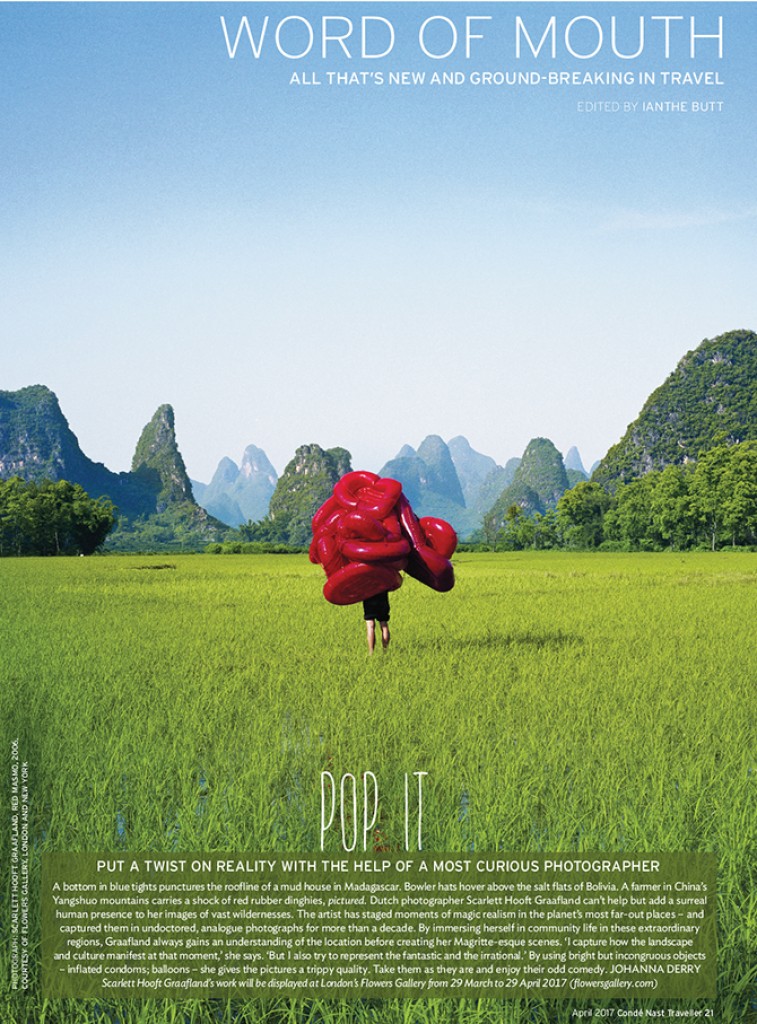 Conde Nast Traveller
Pop it
Put a twist on reality with the help of a most curious photographer

By Johanna Derry

A bottom in blue tights punctures the roofline of a mud house in Madagascar. Bowler hats hover above the salt flats of Bolivia. A farmer in China's Yangshuo mountains carries a shock of red rubber dinghies, pictured. Dutch photographer Scarlett Hooft Graafland can't help but add a surreal human presence to her images of vast wildernesses. The artist has staged moments of magic realism in the planet's most far-out places – and captured them in undoctored, analogue photographs for more then a decade. By immersing herself in community life in these extraordinary regions, Graafland always gains an understanding of the location before creating her Magritte-esque scenes. 'I capture how the landscape and culture manifest at the moment', she says. 'But I also try to represent the fantastic and the irrational.' By using bright but incongruous objects – inflated condoms; balloons – she gives the pictures a trippy quality. Take them as they are and enjoy their odd comedy.